Latest Aso Ebi Styles For 2020
It's some other year that is brimming with distinctive aso ebi styles and you definitely need to be a partaker of these splendid patterns.
Aso Ebi is a very crucial fabric to maintain conventional apparel, it's miles relatively reputable for weddings and formal occasions in Africa, from sewing stylish dresses, formal gowns, stylish long gowns, jumpsuits, skirts, and blouse, are all part of the African attire while made with aso ebi.
The modern aso ebi patterns for 2020 will have you accepting all wedding invitations this weekend as we are sure you would need to show off these first-rate patterns we've got compiled, consider us to always bring the first-class and ultra-modern.
1. Empire/ Queen Design With Cape
This style is absolutely gorgeous. The queen design with cape aso ebi style gives YOU the queenly look!
2. Simple Flower Design With Long Split
3. Raglan Design With low Split
4. Long Sleeve With Rubber Edge On Penciled Gown
5. Elegant Split Gown With Cap Sleeves
6. Sleeveless Frill Ball Gown
7. Petals Jumpsuit With Net Cape
This is indeed flawless. The petals jumpsuit with net cape is all you need. It can as well be worn without the cape and would still give you that 'flawless' look.
8. Mermaid Gown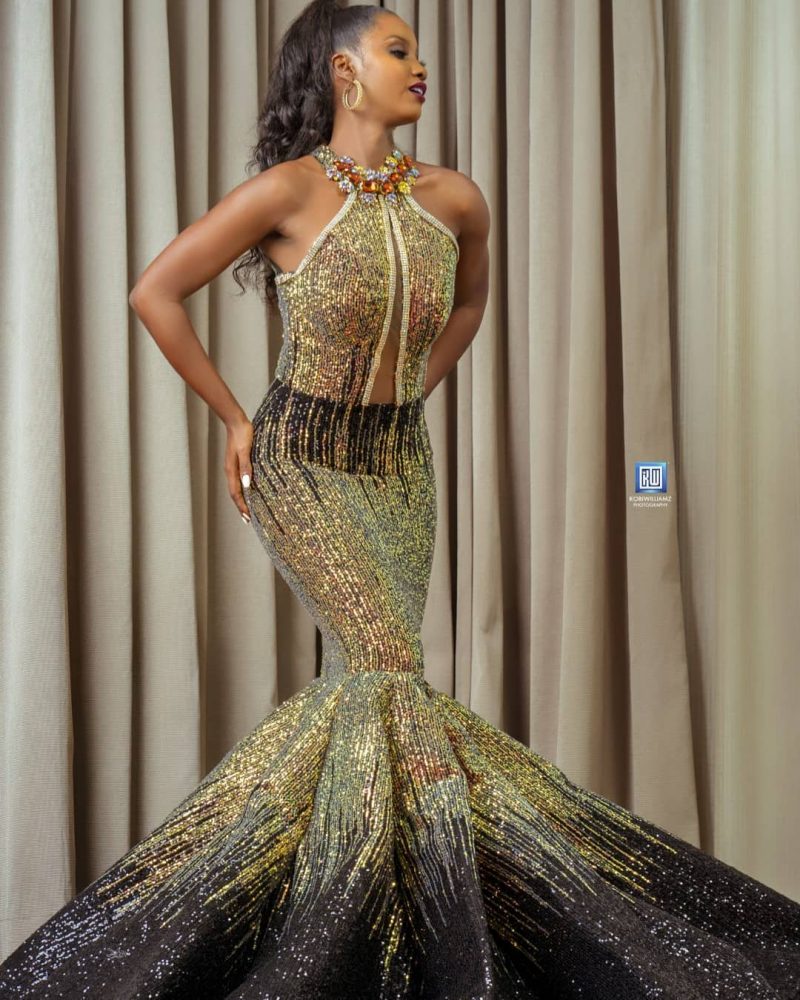 9. Pleated Layer Gown
10. Buttercup Sleeves With Wrapped Blouse
11. Dramatic Gown With Cutting Layers
You can never go wrong with the dramatic gown cutting layers. Its so much of a detail in ONE dress.
12. One Hand Sleeve With Rumpled Hem
This is without being stingy with words; "the most beautiful latest trend in the aso ebi fashion style.
Please follow and like us:
B.A English, Diploma in Journalism, Creative Blogger, Google Certified Digital Marketing Expert.